Whetstones work best when the sharpening surface is flat but with use, they wear down more or less anyway. So, from time to time, it is recommended to level out the stones to get them back to the best possible condition.
Test your stone occasionally by laying a straight object across the sharpening stone and check if there are any gaps between the object and the stone. If there are, then it is time to level out your stone.
Taidea flattening tool has two diamond surfaces - 200 and 360 grit. Start with the 200 grit side and flatten the stone by moving the tool back and forth across the whole length of the stone, until the scratch marks on the stone are even. Then smooth out the surface with the 360 grit side and your stone is as good as new.
| | |
| --- | --- |
| Weight | 135 g |
| Grit | 220/360 |
| Sharpening surface | 110x55 mm |
Laost otsas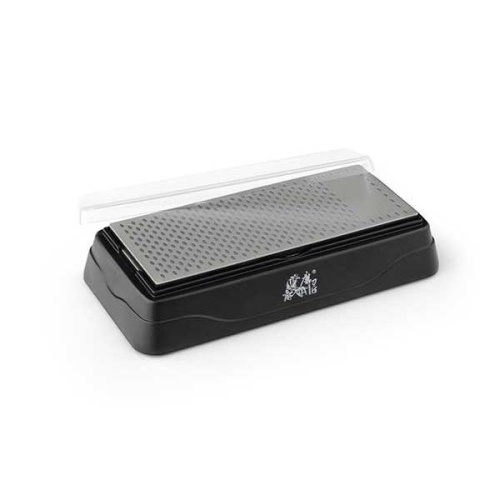 Double-sided, 360 and 600 grit, diamond bench sharpener.
20,60 €