Shipping
All orders will be shipped the same day if possible but no later than three business days. Once your order has been sent out you will get a tracking number to keep an eye on where your goods are.

Below are the cheapest and fastest available shipping rates. There may be other shipping options which you can see at the checout.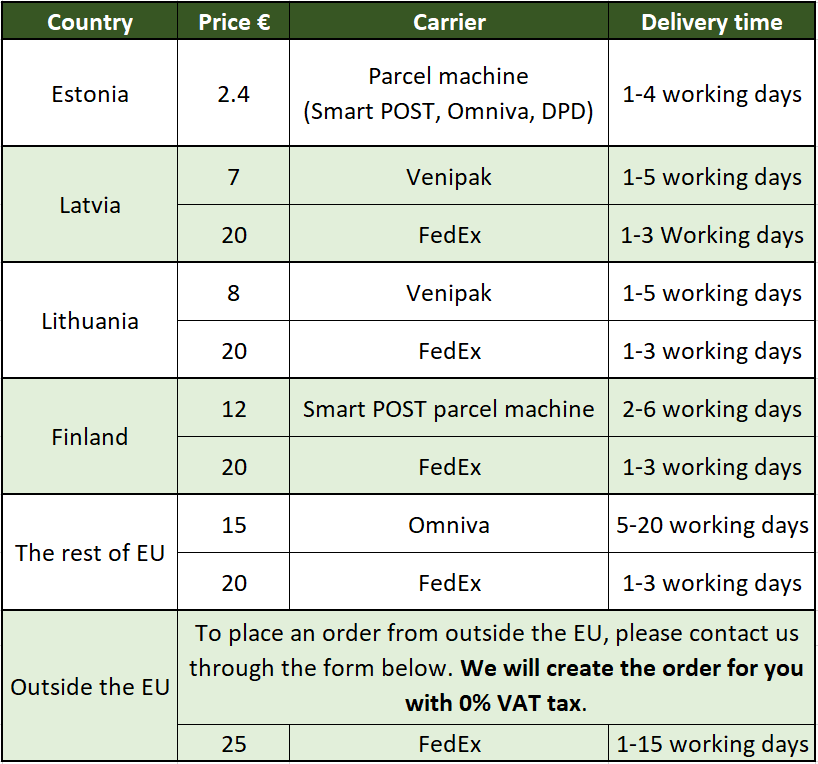 All import duties and taxes in the receiving country are to be paid by the customer.