Marbach No 27 has two card slots on the inside and one on the outside for your go-to card. It also has a hidden pocket and a flap for bills or additional cards. The hidden pocket can fit folded 20 € bills perfectly and lets the fifties peek out a bit. All card slots can fit up to two cards.
With the No 27, you can take all the necessary cards with you and keep them organized with all the different pockets.
Made of Pueblo leather from Badalassi Carlo tannery in Italy, it will develop a beautiful patina when it is worn in and ages. Like all Marbach products, the No 27 is saddle stitched by hand with woven, waxed polyester thread. This makes the stitching very durable. Saddle stitching ensures that even when a thread is severed, the stitching will not come undone.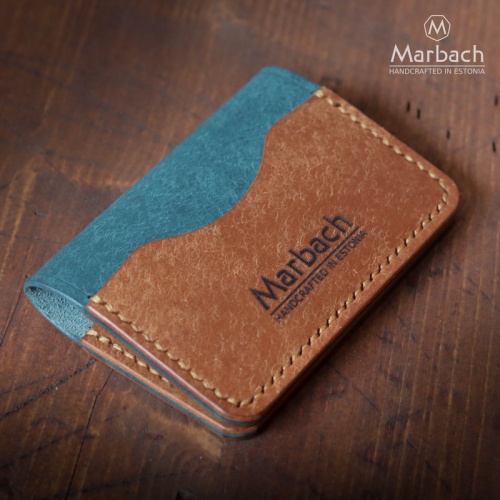 Cardholder for up to ten cards
45,00 €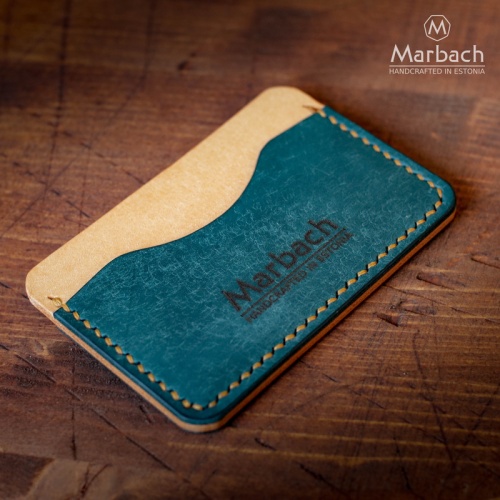 Minimalist, 3-pocket cardholder for up to five cards
38,00 €