Made from phyllite, this sharpening stone can be used to sharpen all knives, but is slightly less effective in sharpening the harder steels (HRC 65+). As it is a natural stone, the grit value may vary.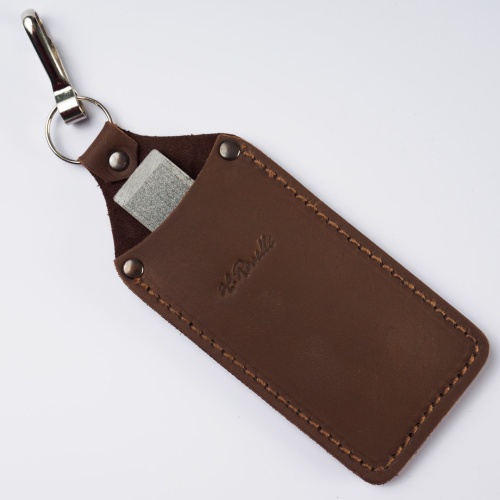 A sharpening stone manufactured from natural phyllite and used for sharpening knife blades.
Comes in a Roselli leather bag for protection and easy carry.
24,96 €